Establishing a Higher Standard for Cleanroom Products and Services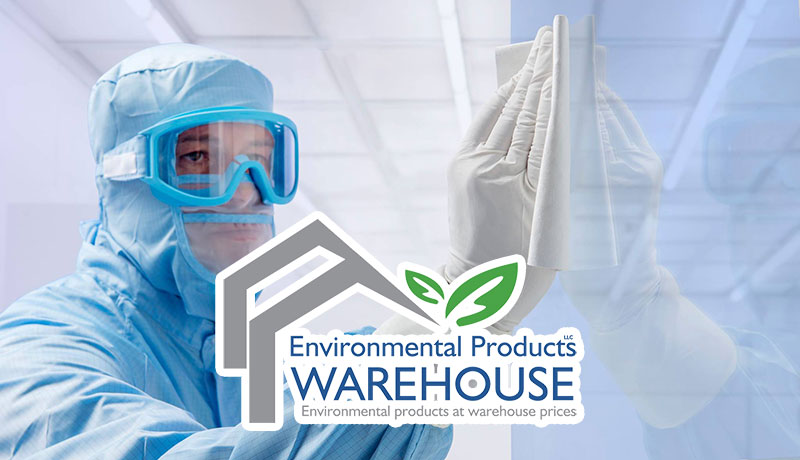 Partner with Environmental Products Warehouse for Your Cleanroom Needs
At Environmental Products Warehouse (EPW), we understand the unique demands of cleanrooms and controlled environments.
Founded by individuals who have worked in cleanrooms, for individuals who work in cleanrooms, EPW's advantage is our experience. Using our hands-on understanding of cleanroom operational requirements, we'll partner with you to make the right decisions for your specific needs.
Your Needs, Delivered.
At EPW, our mission is to provide you with products and services that ensure the consistent and high-quality operations within your cleanrooms and/or controlled environments. We offer name brand consumable products, reusable garments and solutions to meet your processing needs – all at competitive pricing.
Every day, we run our business on three key pillars focused on your needs.
Uniquely independent. We sell and distribute products from a variety of approved sources. Because we don't represent just one company or type of service, you're not forced into a "one size fits all" solution. You'll get a custom solution that meets your individual needs, with the flexibility your business demands.
Unmatched product selection. EPW uses the same suppliers as the major laundries, but in many cases without the long-term service contracts that ultimately impact your business. From reusable to consumable products, we'll work with you to find the best product mix for your ever-changing needs and budget requirements.
Unrivaled customer service. Tired of the "service shuffle?" Frustrated by automated messages and requests that go unanswered? At EPW you're certain to always reach a team member. We answer our phones. It just works better that way. It allows us to work with you on a 1:1 basis – which means you can always feel secure your cleanroom and controlled environment needs are being met.
Connect with us today!
From design to delivery, EPW is your best choice for cleanroom products and services. The majority of our team members have worked in cleanroom. We leverage that experience to help you answer important questions like:
What is the most economical program to gown my cleanroom personnel?
How do I decide between reusable and consumable garments for my team?
Is it more cost effective to purchase or rent cleanroom garments?
Your dedicated EPW consultant will work with you to find the best answer to these and all of your cleanroom/controlled environment questions. Ready to get started? Simply contact us and let's work together to maximize your cleanroom needs.
Environmental Products Warehouse provides products and services for cleanrooms and controlled environments. Whatever the application, Environmental Products Warehouse has a product and solution to meet your needs.
Offices in North Carolina and Illinois